Follow Your Inner Urn-Ing
For some time I have wanted an urn in my garden, an urn that was simple but gave a nice touch to the garden. Urns are easy, as they can be planted, take the weather, moisture, and look great just where they are placed.
So in my mind, I began the hunt for the perfect white urn. Why white, because I have two existing white fountains, white is in my garden color palette, and I have a white stucco home. White is a theme. I have found white urns are a bit harder to find than other colored urns.
So my journey began to find a white urn that would work well in my garden. In my travels and every day life, I came across fabulous urns and began to have "urn envy."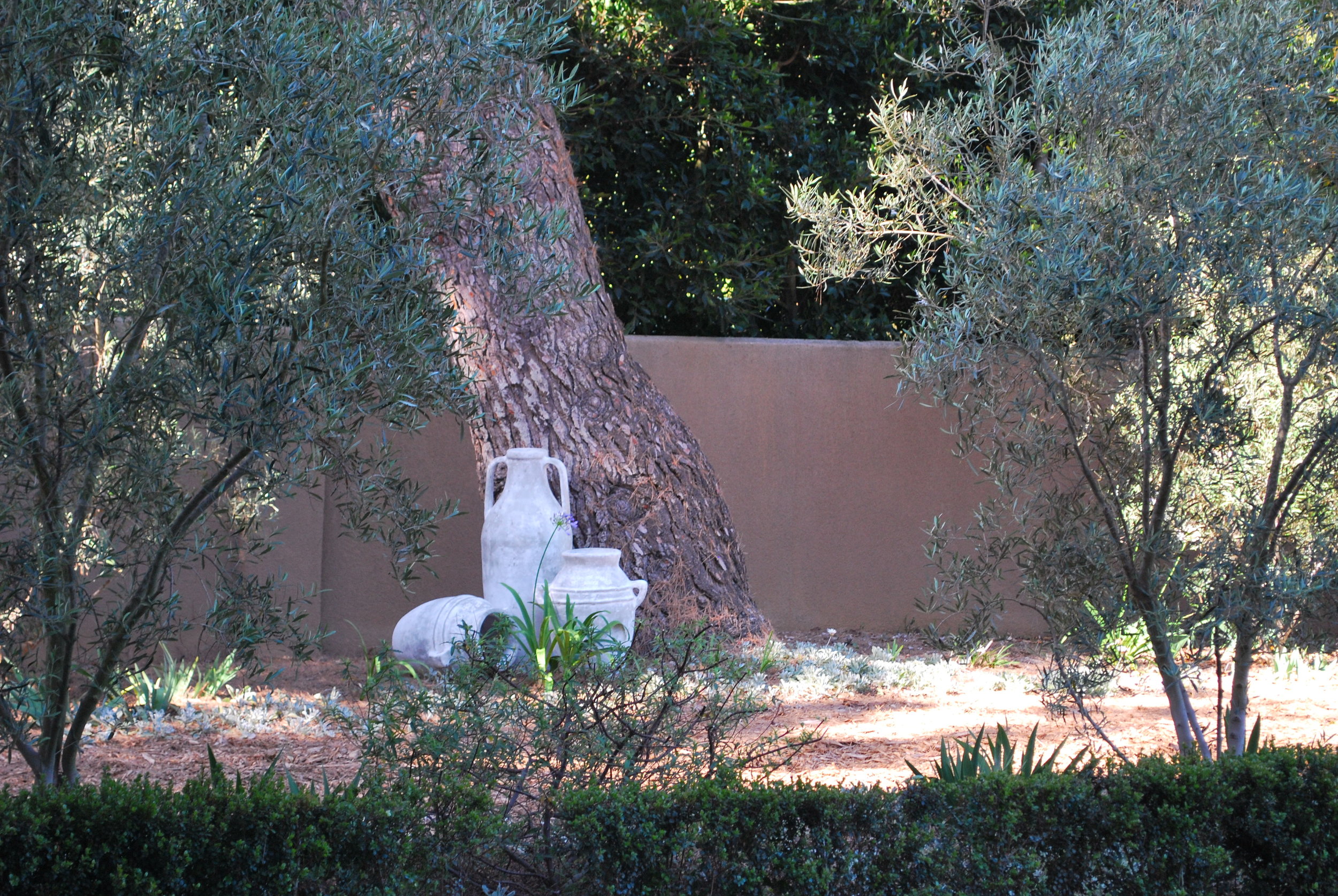 Recently, I stumbled across an urn that I thought would look great in my garden. I should say "urns" as I found three, and made a little vignette. Where did I placed these urns? In a perfect spot, the olive grove. Interestingly, these urns are almost a collage of the fabulous urns I had seen and been admiring, only better, because they seem perfect for my garden in color, form and size. Their white color draws your eye to their heavenly spot, in a most simple and natural way.
I found urns for my garden, at the most surprising place, HomeGoods. These urns are very reasonable and beautifully handcrafted in Mexico by local artisans. Suggestions to find urns for sale are nurseries, garden shops, flea markets, and home decor stores. Know what you are looking for, and keep your eyes open!